One of the benefits of attending AAFCO meetings is to engage in discussion as the committees work through future regulatory issues. Once items are presented at the semi-annual and annual meetings, they are public record and open for discussion.
Below is a short summary of issues impacting our members over the next 24 months (not all issues pertaining to all members, but all issues do pertain to some). As reminder, matters discussed in working groups, prior to presentation at the national meetings, are confidential, which is why they have not been reported publicly here before now; however, know that Next Gen PFMA represents your issues and confers with effected members on a one-on-one, confidential basis so as to provide valuable input to the committees.
As reported last week, recovered retail food is now on the books, your ingredients maybe eating these ingredients. If they are not, excellent! It is an important point to use to differentiate your products from others on the general market.
Economically, the feed industry represents $300 billion and provides 1 million jobs. The feed industry is concerned about sustainability and production of new by-products to maintain this massive industry. This is the ball field in which we play. Point of differentiation: our manufacturers use organ meat ingredients, which are by-products, but these organ meats are USDA inspected, not rendered into a defined feed/by-product ingredient.
There were quite a few discussions on GRAS (Generally Recognized as Safe) determinations. Several concerns: when companies self-determine GRAS for their ingredients, they are putting themselves at high risk as the regulators may not agree with the assessment; a lawsuit could ensue. On the other hand, industry impacts due to FDA involvement (delays) in GRAS approvals cost the industry $1.75 million in lost revenue for every year that the GRAS submission was not approved. Bottom line: if you are using a self determined GRAS ingredient, the possibility exists for it to be challenged at a state or national level. The ideal scenario is to work with Next Gen PFMA, your representative on the Ingredient Definition Committee, and have any potential GRAS ingredients formally defined. For some common (human) food ingredients, the safety evaluation may be quite straightforward.
The Pet Food Modernization Workgroups presented their current recommendations to update pet food labels. Changes since last report: while most members of the Nutrition Facts workgroup felt it important to include carbohydrate information in the Pet Nutrition Facts Box, the information has been removed from the current working copy as one regulator felt it would be difficult to regulate the information. The label update proposals will be sent to a consumer research firm for evaluation. When opportunity arises for public comment, the information will be shared on this site.
A few Next Gen PFMA members have expressed concerns regarding the inequity of the regulatory system – essentially some states and some regulators are more proactive in ensuring labels/products match modern AAFCO standards, while some state regulators do not. In one-on-one discussions with several of the state regulators, we find the best solution is to submit petition to change AAFCO ingredients when they are no longer modern, so that all states adopt modernized ingredients. As mentioned with GRAS, the trade association is here to help – let's update the regulations!
Interesting reminder on minerals: the AAFCO Official Publication tables list minerals and their toxicities on both an individual and group basis. The minerals must be regulated as both – any adulterants in the minerals must be safe on an individual level as well as a group so that mass accumulation and toxicity is less likely to occur. Fortunately, this does not affect our members directly as our manufacturers do not use adulterated ingredients. But it could affect the ingredients consumed by our ingredients. This is good news as it has been clarified at the federal level.
Many of our members market foods in both the US and Canada. Canada's feed regulations will be in place and ready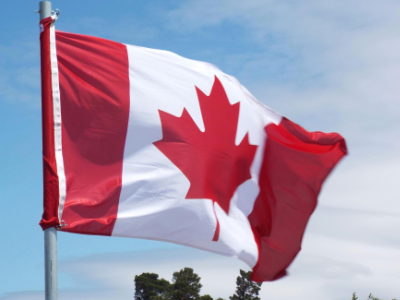 for review and comment in 2019.  Once the Canadians publish their proposed regulations in their Gazette, manufacturers can prepare for any future Canadian marketing changes, as well as comment on the Canadian proposals.
A report from the bison work group shared that there are many more bison products being marketed then there are bison livestock available for consumption. This means that many manufacturers are using a loophole (bison and buffalo currently mean the same thing) and using Water Buffalo, and Asian and Indian Buffalo and calling it Bison. Meanwhile the picture on the product is out of a North American Bison. Not only is it misrepresentation and potentially false advertising by the manufacturers that do that, but the rearing of these animals is dramatically different. Nutritionally, there may be substantial differences between the different species, how they are reared is also dramatically difference and plays into the nutritional differences. For example, 1 kg of raw Water Buffalo meat contains 50% more magnesium than 1 kg of raw North American Bison meat; whereas, 1 kg of Water Buffalo contains half the selenium of raw North American Bison. Unless manufacturers are recalculating their mineral content in the laboratory every time they change the source of their meat, there may be dramatic misrepresentations and potential for either overdose or underdose of nutrients in products that allegedly contain Bison but contain Water Buffalo instead. Once again, this is a point of differentiation for our manufacturers.
Discussions between AAFCO, USDA/AMS and FDA continue as to how to substantiate future human grade pet food claims. Because 53% of our members manufacture human grade products, we will continue to work with the committee to represent our members' needs and perspectives.
The Direct-Fed Microbials workgroup is correcting taxonomic errors – come probiotics were erroneously renamed in the 1980s. For those using probiotics, renaming of certain organisms (correctly identifying, in actuality) will occur over the next few AAFCO meetings. Once the changes are discussed publicly, they information will be shared here publicly.
Summary: it can take 2 to 4 years for many of the above changes to take place. Benefit exists in knowing ahead of time and being able to plan, if only for printing and packaging purposes. The ultimate take away message is there are many subjects about which the manufacturer can use as topics of communication with their public. Consumers need to know how to differentiate pet foods.